IGRT/Gold marker
Image-guided radiotherapy
With the aid of image-guided radiotherapy (IGRT) the precise location of movable internal organs such as lung, prostate or bowel can be determined exactly. Some of our linear accelerators are thus equipped with special X-ray facilities that identify the current position of the organs and soft parts before each irradiation session. Deviations from the radiation plan can thus be quickly corrected.

Image-guided radiotherapy allows a very precise irradiation. This makes it possible to apply a higher radiation dose and thus increase the chances of healing.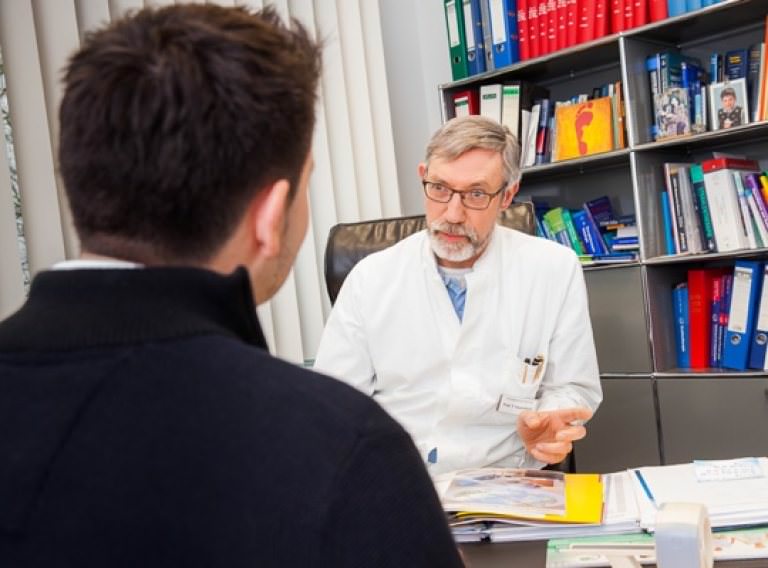 Implantation of gold markers in the prostate

In order to increase the visibility of the prostate on the X-ray pictures, under certain circumstances gold markers can be implanted in the prostate about two weeks before the first radiation session. This means that the actual position of the prostate can be identified before each session.
Balloon implant in the case of prostate cancer
Simultaneously with the gold marker implantation, a balloon can also be inserted between prostate and rectum. The biodegradable balloon, which is filled with a sterile saline solution, creates a distance between the prostate and rectum. The rectum is thus kept as far as possible outside of the radiation area.